The Black Cauldron, 1st release fold-out box (1985), OVP/Boxed, komplett/complete, eingeschweißt/shrinkwrapped
Bilder / Pictures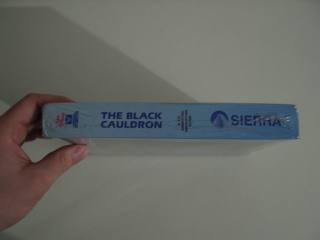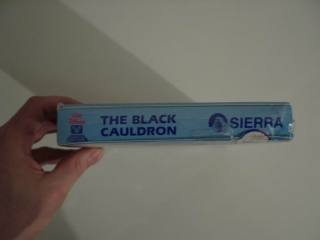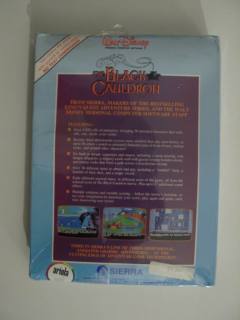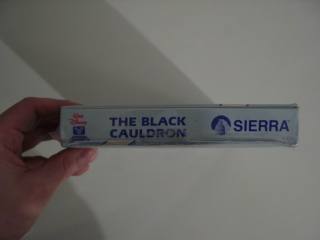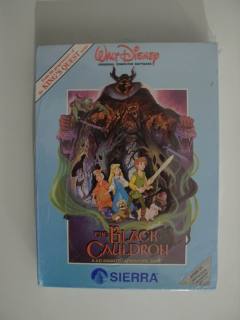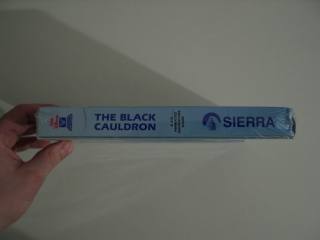 Bilder des Originalartikels. Zum Vergößern anklicken. / Pictures of actual item. Click to enlarge.
Artikelbeschreibung / Item Description
First edition of The Black Cauldron from 1985 in its original shrinkwrap. Not entirely mint, but still a rare collectors' item.


Inhalt / Content
Seltene Fold-Out Cover Version mit Handbuch / RARE fold-out cover version with manual
In Originalverpackung / in original box
Spiel für Atari ST / Game for Atari ST
Spiel komplett mit allem originalen Zubehör (bezieht sich nicht auf Werbematerial) / Game complete with all original inserts (doesn't refer to advertising material)
Zustand / Condition*
Die Folie ist am oberen Siegel, an der unteren rechten Ecke und links an der Unterseite jeweils 2cm aufgerissen / The shrinkwrap is split at the top seal, the lower right corner, and at the left side of the bottom, each for about 2cm
Knicke an der unteren und rechten Seite / Bottom side and right side have creases
Oberer Teil der Rückseite gewölbt durch die Spannung der Folie / Top part of the back side is curving due to the tension from the shrinkwrap
Sehr guter Zustand / Very good condition
Das Spiel ist noch in der Originalfolie eingeschweißt. / The game is still in its original shrinkwrap.
USK Bewertung / USK Rating
* Siehe
FAQ
zur Artikelqualität / Check
FAQ
regarding articel quality.
** Datenträger nicht getestet. Dies kann aber auf Wunsch getan werden. / Media not tested, but I can test them upon request.
*** Please note that all prices in USD and GBP are just an orientation for foreign buyers. The actual price in that currency is determined by the current day's exchange rate.